Guess what...I'M PRACTICING AGAIN!!!!! Yes, I'm screaming about practicing, but it's with joy this time. I love practicing. It's some of the most constructive work I've ever done in my life. That being said, I'd like to talk about real practice and what it sounds like-and how much it takes.
HOW MUCH:
I play the violin/viola (okay, mostly the viola) and I practice a lot. Lately I've been doing 2-3 hours a day. Normally during the summer I'd insist on a minimum of
4
, but I'm not in shape yet. And I never do it all at once. Right now I'm up to an hour at a time if I want to ice my arm afterwards, or a half hour if I'm going light on it. This means that I'm practicing 2-6 times a day!! (my poor family.)
HOW:
Here's the kicker. Most people think when I say I need to practice, that I need to make beautiful music for a few hours. Nope, that's not what it means. Imagine high, screechy, out of tune scales. Then imagine someone playing the worst of them for an hour non-stop. The point of practice is to take the parts that sound bad and do them over and over and over and over and over and over and over and over and over and over (you still reading?) correcting a little each time until they sound good. And once it sounds good, what do I do? Find the next icky sounding spot and start all over again.
Lets say I'm almost finished with a piece so it sounds pretty good. Let the music begin, right? Wrong. Then I will choose a single phrase (usually about 4 bars) and play it non-stop until ever note rings the way I want it to. So I could literally play the same passage over 50 times in a single practice session.
Okay, okay, it's not all like this. I do practice putting the piece together and getting all the louds and softs (dynamics). I try to see the big picture and work on that too. I don't put emotion into my music every single time I play. It's exhausting and if the technique isn't there the emotion can interfere. However, there are some practices where I just work on the emotion of the piece, the message if you will. But if you were in the habit of listening to me practice, you would see the working kind of practice is far more common. I practice my scales
every single day
and I spend time on technique every single day.
When I've told roommates that I need to practice, they say they love listening to the violin/viola and they would be happy to have me practice. Poor souls had no idea what they were in for. My mom shuts the door and doesn't listen. And that's fine. Performance is supposed to sound good. Practice is supposed to sound bad. Good. Bad. See the difference? If you want the good, go to the performance. If someone says they want to practice, don't expect the good. We clear?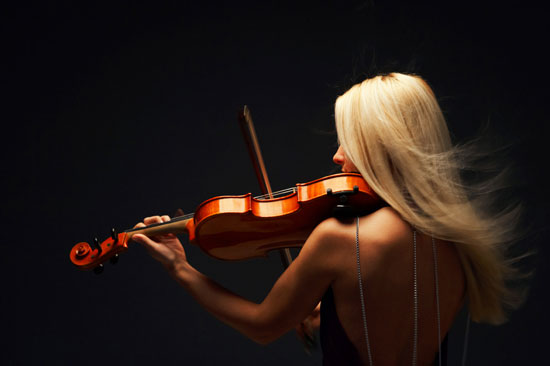 That's not me, but let's pretend, okay?
Now, while I'm here do you mind if I practice for about an hour?